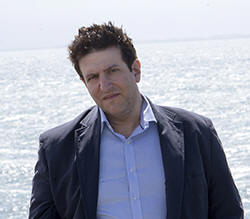 Paul has a career in computing and internet research and development that dates back to 1978
He joined the BBC in 1995 as an information researcher. As the internet grew in significance, Paul was able to blend his technical knowledge with the realities of his work in journalism. As a result, he was able to devise unique, innovative strategies that have led countless researchers to evidence they would never have otherwise found. His ideas continue to shape the way professionals conduct online research and investigation.
Paul's work with BBC Academy has seen him work within programme teams, solving issues related to investigation, whilst sharing vital new skills with his colleagues.
He has worked with leading programmes like Panorama, Watchdog, Inside Out, BBC News, BBC Online, local & national radio and the BBC World Service.
Aside from his work with BBC, Paul regularly delivers training in all the essential areas of digital and investigative work, from social media investigation to digital photography.
He has trained personnel from groups as diverse as The United Nations, The Guardian Newspaper, KPMG, The Financial Times, Channel 4, CNN and the World Bank.
Paul is a co-author of Digital Witness (Oxford University Press 2020) and The Verification Handbook.
He is a member of ICIJ and a registered United Nations consultant.
Hi-res photo of Paul Myers: landscape / portrait